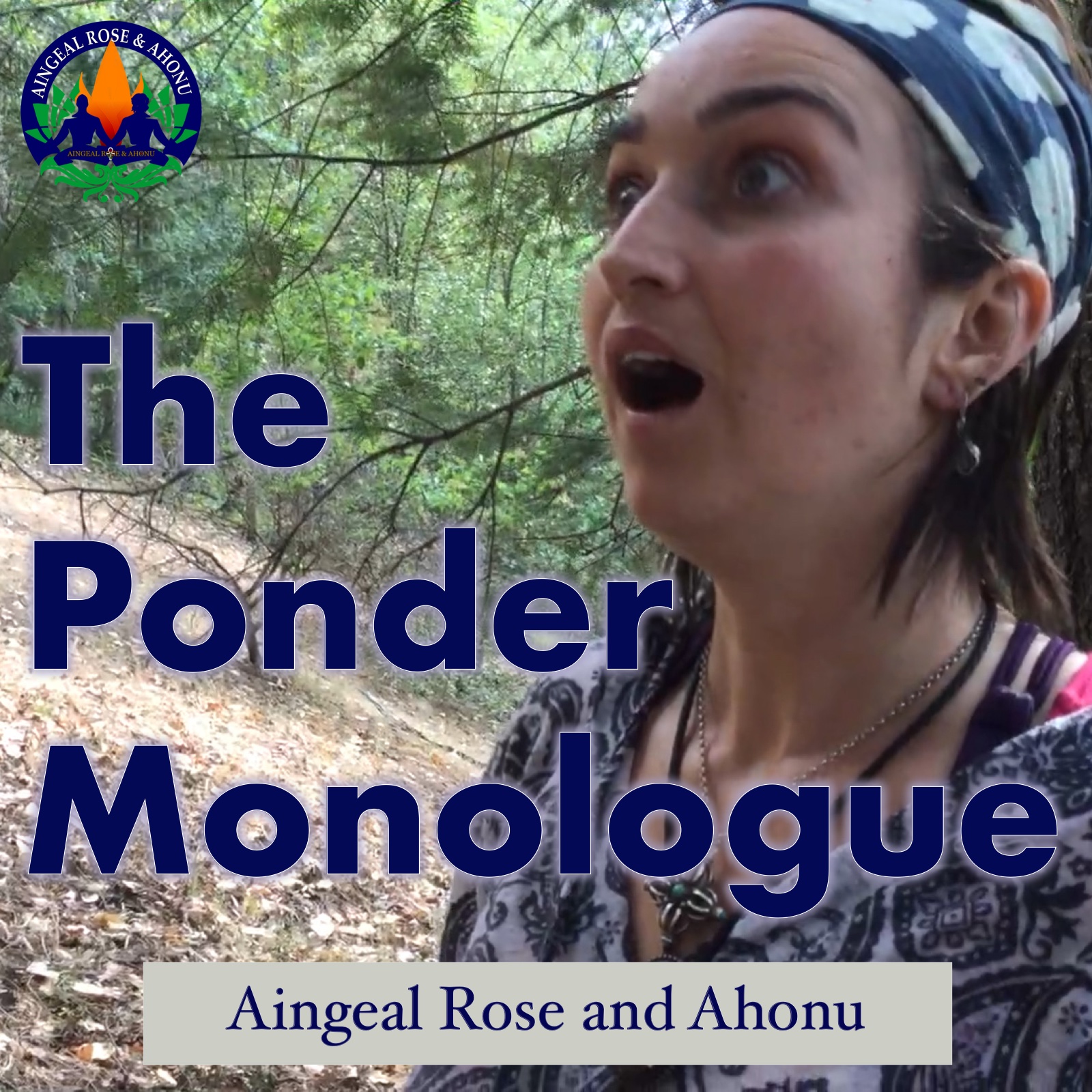 Aingeal Rose & I attended a workshop recently. Among the many glorious beings present there was a young lady who was known to us only as Ponder. And boy, did she ponder. Her thoughts went higher and deeper like a great river of emotion and her reflections on what we consider ordinary everyday life shocked us into a strange kind of something.
Aingeal Rose & I thought long and hard over what to call this piece. The opening lines of Ponder's monologue suggested we call it, Lord, Your Name Tastes Like Shit! But we decided to call it simply, "The Ponder Monologue"!
There are no need for apologies for this piece. Even the wind noise in the microphone and the rustle of the leaves in the trees (which would normally have been a distraction and not even present in a studio setting) came at key moments in the monologue as if the artist and her spoken words were stirring up the wrath of God.
At other times, the sun cast a glint across the camera lens as if in answer to her prayer, or as a visual acknowledgement of divine presence.
We believe this young lady will be heard about more widely in the future as our world embraces a new way of thinking and of being.
It needs no further explanation. Just watch and listen.
Aingeal Rose & Ahonu
Subscribe to join our journey of consciousness free on YouTube.
Listen to all our podcasts on iTunes here: https://itunes.apple.com/us/podcast/aingeal-rose-ahonu/id957266591?mt=2&ls=1
Subscribe on Google Play Music: https://play.google.com/music/m/Iqmnggyeoin764eaydbqsjwa5oa?t=Aingeal_Rose__Ahonu
Aingeal Rose & Ahonu are the founders of the World of Empowerment, a consciously aware community of like-minded people co-creating a new world of self-mastery and love of all life everywhere! It is a self-expansion experience! Aingeal Rose & Ahonu have published over 100 books, several of which deal with loss and guilt and death as well as how to remain positive and grow in awareness. The 100-book series (http://amzn.to/2i1WXG4) "Answers From The Akashic Records" is available for only $7.99 ea from http://amzn.to/2i1WXG4. The http://amzn.to/2qIFcSu Kindle books are only $2.99.
Want more from Ahonu & Aingeal Rose? Join our Facebook community: https://www.facebook.com/aingealroseandahonu/. Visit our website: https://aingealroseandahonu.com. Get the Honest-to-God Series: https://podcast.aingealroseandahonu.com. The World of Empowerment is here: https://worldofempowerment.com.
SUBSCRIBE on YouTube for more consciousness-expanding podcasts and videos https://www.youtube.com/ahonuandaingealrose?sub_confirmation=1