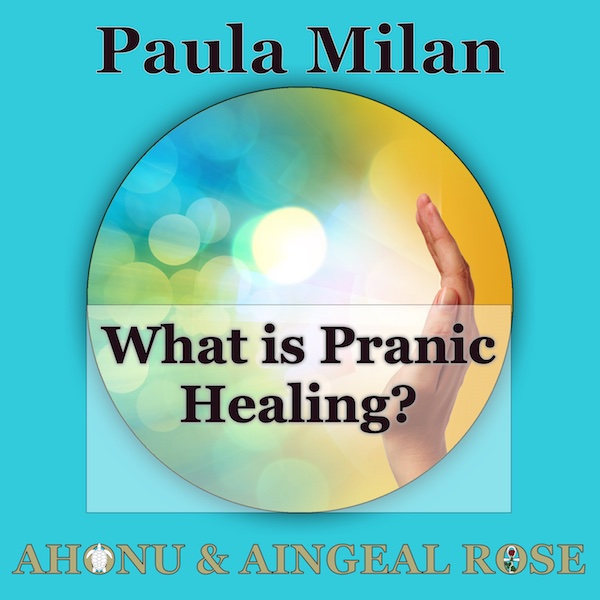 In this episode of The Honest-To-God Series Ahonu interviews Paula Milan and asks her, "What is Pranic Healing?"
Paula tells us Pranic Healing® requires no drugs, gadgets, nor even physical contact with the subject. It is a no-touch system that utilizes life force energy to bring the body into harmony and balance. She explains the reason Pranic Healing® works is that physical ailments first appear as energetic disruptions in the aura before manifesting as problems in the physical body. While Prana/life enters the physical body through the energy body, it also leaves the physical body if it is under extreme stress.
Based on the fundamental principle that the body is self-repairing; the healing process is accelerated by increasing life force that is readily available from the sun, air and ground to address physical and mental imbalances. A Pranic Healing practitioner works on the bioplasmic (energy body) clearing negative energy and sending positive energy for the chakras to distribute throughout the physical body to the muscles, organs, glands, etc. for healing. One does not have to be sick to experience the miracle of Pranic Healing; even the healthy and positive can benefit. Keeping your energy field clear maintains health.
Paula can be contacted via her website at https://paulashealing.com
You can listen to all the podcasts on iTunes, on Google Play, iHeart Radio, or Stitcher Radio.                                                                                                
Twin Flame Productions LLC
Website | Newsletter | Consultations